Pocatello Advertising Federation
Protecting and promoting the well-being of advertising.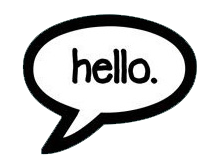 Who Are We?
We are the Pocatello Advertising Federation (PAF), an Idaho organization to promote fair and ethical advertising and marketing in our community. We are affiliated with the National American Advertising Federation (AAF) and Ad Federations throughout Idaho and across the United States.
Who Can Join?
Anyone involved in marketing, public relations, or buying or selling advertising in any form for any business, service or organization is eligible for membership.
Why Should You Join?
Enjoy a chance to network with representatives of local media companies—television, radio, newspaper, outdoor, local advertising agencies, and owners of local businesses.
Learn unique strategies to advertise your business effectively in a competitive world.
Learn compliance issues of advertising and marketing your business.
Listen to keynote speakers who are leaders in our community.
We Care About Our Community!
One cause we support is the Idaho Food Bank, a local, privately run non-profit organization. Over 6,000 adults and children in Southeast Idaho go hungry everyday. To us, that's too many. No one should go hungry in a land of plenty. That's our goal!
We are glad you stopped by our website. Like us on Facebook to get up-to-the-minute info on everything happening in the field of advertising, marketing and promotion in the Pocatello area!
Information Brochure & Signup Form